Founder Profile : Helen Boy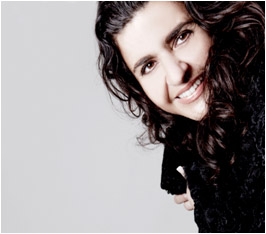 Helen began investing in property at the age of 21 with her first property investment in West London, a one bedroom flat bought as a buy to let, achieving a high rental yield and a 180% return when sold 5 years later. She continued investing in central London real estate in the late 80's whilst in Hong Kong, where she spent a decade managing fast paced, near impossible deadlines and budgets, directing and supervising a team of over 100, and coordinating the input of various departments for one of the largest international high street fashion retailers. Seeing the opportunities brought on by the UK recession in the early 90s, subsequently led to a self funded portfolio of luxury, high spec residential properties in prime central London.
On returning to Europe in the mid 90s, she focused primarily on designing and refurbishing luxury residences in highly sought-after locations, largely in the London Boroughs of Westminster and Kensington & Chelsea. Some of those properties have been retained as rental investments and others have been completed and sold on. Projects have ranged from £1 million to £15 million specialising in 2/5 bed apartments up to 6 bedroom period single residences.
In 2004 Helen set up Coast, with the intention of expanding the existing residential portfolio by developing luxury residential properties internationally whilst also continuing within central London. With the increasing demand for luxury second homes, she also saw an opportunity to expand her successful formula internationally for investors, by sourcing areas ripe for development in elite destinations worldwide. Coast offered attractive opportunities to property investors seeking a portfolio of desirable investments abroad as well as in London. During the global crisis Coast continued to invest internationally, specializing in large pieces of beach front land, with the intention of acquiring planning for the development of hotel and exclusive multi residential units and continues to do so. Helen's commitment to her investors has led her to a very diversified portfolio spanning 3 continents by investing in the locations that she recommends to her investors.
Helen is married with one son and splits her time between 3 continents overseeing numerous projects and searching for new opportunities.