Invest with Us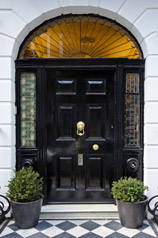 We act for a wide spectrum of investors, not only for private investors, but also including institutions, property companies, and fund managers from all over the world who require our expertise within central London prime property investment. LPP provides unique investment opportunities and can create a bespoke structure for clients looking to allocate substantial capital to prime central London residential projects.
We cater to investors who wish to realise immediate growth and profitable returns and a quick exit, by offering the opportunity to participate in a choice of prime residential projects, either as a sole investor, or as a joint venture partner with like-minded investors, including ourselves. We are able to offer a range of investment projects, professionally selected and managed through our established network. Though we come across a number of opportunities, we will only offer a pre-selection of properties, those that offer the best potential for the highest possible return and immediate capital appreciation.
LPP is also able to assist investors who require a longer term investment strategy, and either wish to maximize the potential capital appreciation of an existing portfolio, or wish to begin to build a valuable portfolio in luxury residential property for rental to corporate and executive tenants.
LPP has additionally created the London Prime Residences Fund, which offers a small group of high net worth investors the opportunity to invest in a portfolio of between 10 and 12 luxury properties in prime central London locations, which will be professionally managed as rental investments.
Additionally, for our investors and joint venture partners, we have established a successful offshore structure that is tax efficient and transparent and enables all parties to benefit from the exemption allowances implemented by the UK government, recently made to take into consideration professional property development and investment companies. This also allows investors to own a tangible asset in the form of sole or joint ownership of the property by holding shares in the company structure formed at the time of purchase. This structure is professionally administered and audited in Jersey by an independent regulated company.
We monitor market trends through constant due diligence until a time when the property value has reached the highest possible return prior to exit. All our projects and portfolio show an above average capital growth and return on equity whether acquiring central London property as a rental investment or as a completed project to be sold on as our case studies show and further information is available upon request.
Whether acquiring prime central London property as a rental investment, or as a project to be completed and sold on, all our projects and properties held in our portfolio have shown above average capital growth and return on equity. For further information please refer to our case studies and projects and please do not hesitate to contact us.